Looking for a process server in Atlanta Georgia?
We are a full-service legal support company. Our ability to handle everything from service of process to private investigation to registered agent service is a true advantage for our clients.
They have the ability to work with the same capable people, on a regular basis, with a protocol and pricing structure that is consistent and efficient.
Address:

2000 Riveredge Parkway
Suite 885
Atlanta, GA
30328
Phone: (800) 446-8794
Email: [email protected]
Website: www.mlqattorneyservices.com
Need a Process Server in Canada?
Click our logo & search the directory.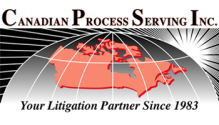 Directions: Click for directions. Opens in a new window.