Looking for a process server in Orchard Hill Georgia?
We can take care of all your process serving needs issuing or filing requests and we also provide skip tracing services for those hard to find people.
Address:
Sobo, LLC
PO Box 486
Orchard Hill, GA
30266-1019
Phone: (888) 341-9896
Fax: (770) 227-4262
Email: [email protected]
Website: www.sobollc.biz
Need a Process Server in Canada?
Click our logo & search the directory.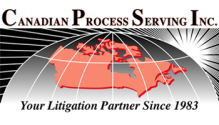 Directions: Click for directions. Opens in a new window.