Looking for process servers in Tuscon Arizona?
Process Service:
With years of presentation and education on specialized Skip Traces to Investigative Professionals and LE, under our belts, we're the proven leaders in finding those that don't want to be found!
Using highly specialized techniques, our Process Service "Skip Location Experts" track down and serve even the hardest to find people! Body worn camera, audio & GPS available (request) for dishonest Respondent's.
Address:
MAXO LLC Private Investigation & Process Service of Tucson
2323 S Craycroft
Tucson, AZ
85711
Phone: 855-U-Go-Maxo
Email: [email protected]
Need a Process Server in Canada?
Click our logo & search the directory.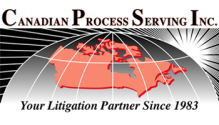 Directions: Click for Directions. Opens in a new window.