Looking for process servers in Anaheim Hills California?
Our California-based private investigations our private detectives also provide many services to private individuals.
Our work for individuals include: confidential marital infidelity cases, child custody cases and nanny surveillance.
Our staff includes police-trained, seasoned professional investigators, document experts, interview experts, and industry experts in the credit, collections, lending, and legal fields. We also investigate online and offline.
Address:
John A. DeMarr, P.I. – Investigation Services
751 S. Weir Canyon Road
#157-681
Anaheim Hills, CA
92808
Toll Free: (877) 4-DEMARR | (877) 433-6277
Local Phone: (714) 546-7373
Fax: (714) 546-7474
Website: www.demarr.com
Need a Process Server in Canada?
Click our logo & search the directory.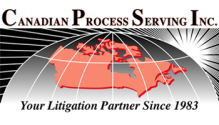 Directions: Click for directions. Opens in a new window.