Looking for a process server in Blackfoot Idaho?
We offer quality service and handling of your document's in Idaho. With Agents all over the State we can get the job done quickly and effectively.
Address:
Bulldog Legal Support (Blackfoot)
370 N Meridian St.
Suite B6
Blackfoot, ID
83221
Phone: 208-782-3530
Fax: 208-782-3595
Website: www.bulldogls.com
Need a Process Server in Canada?
Click our logo & search the directory.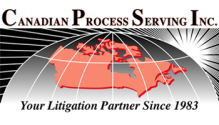 Directions: Click for directions. Opens in a new window.