Looking for process servers in Crockett California?
We serve all Civil and Family Law filings, including but not limited to:
Civil Subpoenas
Petition & Summons- Civil and Family Law
Requests for Orders
Restraining Orders- Civil and Family Law
We can also attend the courts to issue, file, copy or research files for you.
Address:
Flying Englishman LLC
1505 Rose Street
Crockett, CA
94525
Phone: 925-752-5267
Email: [email protected]
Website: www.flyingenglishman.com
Need a Process Server in Canada?
Click our logo & search the directory.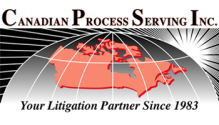 Directions: Click for directions. Opens in a new window.