Looking for process servers in Hockessin Delaware?
Lynn Constables Nationwide Service, Inc. is a reliable, responsive and effective company providing process service to law firms across the United States. Our staff is highly experienced, resourceful and dedicated to getting the job done. We're not a paper-processing company – we're a results-oriented company that takes a case approach to process serving. Few ever escapes us. We find people and serve them.
Address:
Lynn Constables Nationwide Service, Inc.
450 Briar Creek Drive
Hockessin, DE
19707
Phone: (302) 239-5805
Toll Free: 1 (800) 294-8359
Fax: (302) 239-5804
Need a Process Server in Canada?
Click our logo & search the directory.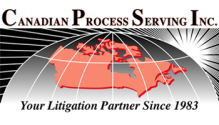 Directions: Click for directions. Opens in a new window.