Looking for process servers in Irvine California?
Most other private investigators subcontract out their assignments to low-paid unlicensed employees who have no experience. At Orange Detective Agency, the person who you talk to on the phone is the person who will actually work your case. Ask the competition who they're going to "assign" your case to. You may be surprised!
You can trust that a live person will answer our telephones 24 hours a day, 7 days a week. We are here for you for a free consultation anytime.
Address:
Orange Detective Agency
780 Roosevelt
Irvine, California
92620
Phone: 1-800-305-8520
Email: [email protected]
Website: www.orangeda.com
Need a Process Server in Canada?
Click our logo & search the directory.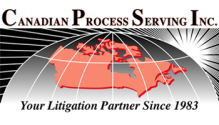 Directions: Click for directions. Opens in a new window.