Looking for process servers in Loxahatchee Florida?
We offer a wide variety of litigation support services nationally to the legal and non legal community, which include: Service of Civil Process, Skip-Tracing, Witness Locating, Surveillance, Investigation, Public Record Research, Courthouse Document Retrieval, Legal Research and Photography.
Address:
WF Greenberg. & Company, LLC.
7040 Seminole Pratt Rd.
25-169
Loxahatchee, Fl
33470
Phone: 561.422.3190
Fax: 561-204-4763
Email: [email protected]
Website: www.billwfg.com
Need a Process Server in Canada?
Click our logo & search the directory.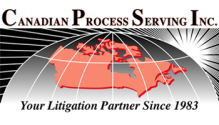 Directions: Click for directions. Opens in a new window.