Looking for process servers in Mary Esther Florida?
GPS Documentation Available on All Services and Attempts for Undisputed Results in Any Court.
• E-Mail Transfer of Case Files or Same Day Pick-up for vs. Mailing or FedEx.
• Up to The Minute Progress Reports of all Attempts.
• Automatic Notice of Completed Process Service via E-Mail.
• Priority Service Can Be Successfully Completed Within 2 Hours of Receipt
of Your Documents
Address:
Capital Solutions Legal Services
1039 Quail Hollow Drive
Mary Esther, Fl
32569
Phone: 850-396-8229
Fax: 866-310-4103
Email: [email protected]
Need a Process Server in Canada?
Click our logo & search the directory.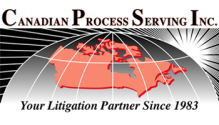 Directions: Click for directions. Opens in a new window.