Looking for process servers in Marysville Calfornia?
Barry Roper, owner and founder of I.S.E. Investigative Services comes from a broad and diverse background. Barry had over 24,000 qualifying hours prior to beginning employment with the former ADI Investigative Services in Marysville, CA, where Barry garnered a vast amount of experience and knowledge from the late Mark Regan.
Address:
I.S.E. Investigative Services Services
500 Olive Street
Suite 3
Marysville, CA
95901
Telephone: (530) 749-9389
Fax: (530) 749-9618
Email: [email protected]
Website: www.yubasutterpi.com
Need a Process Server in Canada?
Click our logo & search the directory.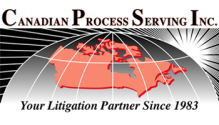 Directions: Click for directions. Opens in a new window.