Looking for process servers in Miami Florida?
Serving process is not a job for amateurs. It requires absolute precision and detail – the kind of service you're assured of through Caplan, Caplan and Caplan. Whether local, national, or international, we have the capabilities and relationships to serve any paper.
Address:
Caplan, Caplan and Caplan
172 W. Flagler Street
Suite 320
Miami, Florida
33130
Phone: 800-368-7762
Fax: 305-854-4847
Email: [email protected]
Website: www.caplanandcaplan.com
Need a Process Server in Canada?
Click our logo & search the directory.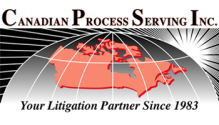 Directions: Click for directions. Opens in a new window.