Looking for process servers in Miami Florida?
We are known best in Miami and the surrounding area as Jose H. Mejia, P.I., Inc. Our business has been providing excellent service for the south Florida community for over twenty years. We have a reputation for integrity, diligence, affordablity and excellent customer support. Our specialization is serving high volume collection/foreclosure cases in the South Florida area.
Address:
Miami Process Server
161-E BENTLEY DRIVE
MIAMI SPRINGS, FL.
33166
Phone: (877) 503-7686
Fax: 305-871-6480
Email: [email protected]
Need a Process Server in Canada?
Click our logo & search the directory.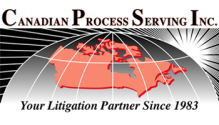 Directions: Click for directions. Opens in a new window.