Looking for process servers in Naples Florida?
Our team of Licensed & Insured Process Servers will come to your office and pick up your already filed documents with the courts or you can email or scan them to us (for a nominal fee), then we provide our superior service delivering your summonses, complaints, subpoenas, writs, and other court related documents to the parties requested.
Address:
Ortino Process Serving
1890 40th Terrace Sw
Naples, FL
34116
Phone: 239-353-4224
Need a Process Server in Canada?
Click our logo & search the directory.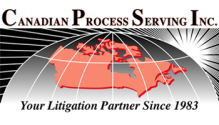 Directions: Click for directions. Opens in a new window.