Looking for process servers in Palm Springs California?
Bosco Legal provides service of process in Palm Springs, California as well as other legal document services. In addition to Palm Springs, we serve throughout the state of California and can have your papers served nationwide.
Address:
Bosco Legal Services, Inc.
160 N. Luring Dr.
Suite B
Palm Springs, CA
92262
Toll-Free: (877) 353-8281
Local Phone: (760) 322-1210
Fax: (951) 353-1586
Website: www.boscolegal.org
Need a Process Server in Canada?
Click our logo & search the directory.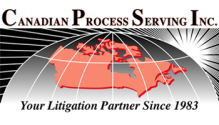 Directions: Click for directions. Opens in a new window.