Looking for process servers in Salinas California?
We are aware of existing and new regulations governing process servicing to ensure that your papers are served and filed correctly. With Bay Point, you can be certain that the services we offer are being performed in accordance with California State Law.
Address:
Bay Point Legal Service
820 Park Row
#652
Salinas, CA
93901
Phone: (831) 422-3007
Phone 2: (831) 242-2408
Fax: (831) 417-2115
Website www.baypointlegal.com
Email: [email protected]intlegal.com
Need a Process Server in Canada?
Click our logo & search the directory.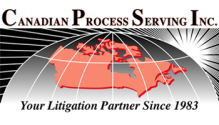 Directions: Click for directions. Opens in a new window.