Looking for process servers in San Marino California?
KMS Process Servers provides clients across the country with the easiest, most fast and reliable legal support services. Our team of professionals represent decades of industry leadership and expertise. Our clients know they can rely on KMS Process Servers to deliver professional and exceptional customer service.
Address:
KMS Process Servers
1613 Chelsea Rd #225
San Marino, California
91108
Phone: 323-515-5671
Email: [email protected]

Website: kmsprocessservers.com
Need a Process Server in Canada?
Click our logo & search the directory.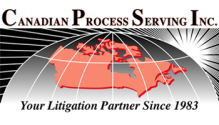 Directions: Click for directions. Opens in a new window.