Looking for a process server in Sandpoint Idaho?
You won't find a better team that's willing to work hard to find the information you need.
Address:
Pullman/Moscow Satellite Office
P.O. Box 194
Sandpoint, ID
83864
Phone: 509-624-2959
Fax: 866-315-9909
Email: [email protected]
Website: idahoprivateeye.com
Need a Process Server in Canada?
Click our logo & search the directory.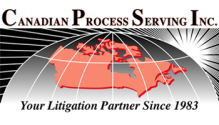 Directions: Click for directions. Opens in a new window.