Looking for process servers in Sonora California?
We have been an Accredited Business with the Better Business Bureau for over five years and maintain a high standard of quality and service that continues to surpass our client's expectations.
We look forward to working with you today!
Address:
Associated Legal Assistance
43 N. Washington St.
Sonora, CA
95370
Phone: (209) 588-0501
Fax: (209) 588-0503
Email: [email protected]
Website: www.associatedlegalassistance.com
Need a Process Server in Canada?
Click our logo & search the directory.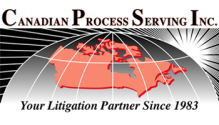 Directions: Click for directions. Opens in a new window.