Looking for process servers in Thousand Oaks California?
Amstar Express now delivers almost anything and offers attorney support services nationwide!
Address:
Amstar Express
509 Marin St
#237
Thousand Oaks, CA
91360
Phone: 888-778-2711
Fax: (818) 887-1256
Email: [email protected]
Website: www.amstarexpress.com
Need a Process Server in Canada?
Click our logo & search the directory.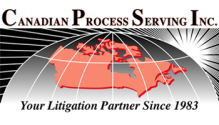 Directions: Click for directions. Opens in a new window.