Looking for a process server in Watkinsville Georgia?
Our strength is generated from our commitment to our clients, our profession, and our community.
Our investigators are members in good standing of the United States Association of Professional Investigators, Georgia Association of Criminal Defense Lawyers (Associate contributing member), National Association of Investigative Specialists, NAPPS and other local and national professional organizations.
Address:
Crawford, Shaney & Rasco, Inc.
P O Box 1616
Watkinsville, GA
30677
Phone: 706-614-9652
Fax: 866-610-5491
Email: [email protected]
Website: www.ga-investigations.com
Need a Process Server in Canada?
Click our logo & search the directory.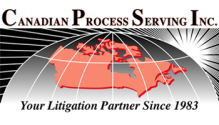 Directions: Click for directions. Opens in a new window.