Looking for process servers in Yorba Linda California?
PS DIRECT has the Best Professional Process Servers and Private Investigation Services in the Nation.
Every process server in the Priority Service Direct Network is a Professional Process Server. Registered and Bonded. Priority Service Direct is ready to
Serve You! Get in touch with us to speak with a Registered and Bonded Process Server for a FREE quote.
Address:
PS DIRECT
21250 Yorba Linda Blvd.
Yorba Linda, CA
92887
Phone: (866) 534-6612
Email: [email protected]
Need a Process Server in Canada?
Click our logo & search the directory.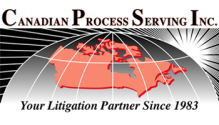 Directions: Click for directions. Opens in a new window.